Travelers flying into the United States will still need proof of Covid vaccination in 2023 — making the US the only country in the West to stick by the failing policy.
The Transportation Security Administration (TSA) has extended the rule, which only applies to non-US citizens, until at least January 8 next year to 'limit the risk of Covid-19, including variants of the virus'.
But there has been a growing acceptance among experts that Covid vaccines – while highly effective at preventing severe illness – do not stop infections very well.
Dr Rochelle Walensky, director of the Centers for Disease Control and Prevention (CDC), admitted earlier this year that shots 'can't prevent transmission anymore'.
Yet since November 2021, non-US citizens entering America have had to provide proof of Covid vaccination.
The CDC defines fully vaccinated as having had an accepted single-dose vaccine, or both doses of an accepted two-dose series, at least two weeks ago. A booster dose is not needed.
Most major Western nations such as the UK, France and Germany, have already dropped these types of recommendations.
I tried to explain legal vs illegal immigration to a colleague, Mauricio Godoy at IBM. He mistook the law and it's consequences. I knew the history of the country and the basis for it's existence and laws, and it is playing out like I tried to explain. I chose not to engage this one due to not wanting a fight against immaturity. It was too bad as I tried to help him. Eventually he back stabbed me and others at work.
It turns out that Legal Aliens are more patriotic, my point to Mauricio. I was only for upholding the law and it turns out I was right.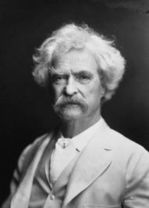 "Never argue with an idiot. They will drag you down to their level and beat you with experience."
― Mark Twain
When you are not from here, you don't learn why the history is so important. It's also why the laws mean something.
I get that one part of the Left wants the replacement theory (get rid of white people who love the country because they will never vote for elitists and socialists like we currently have). That is not what made it the greatest country in achievement and benevolence to others. They just promise money and people vote for then, falling for it every election
Why are they forcing law abiding citizens to get poisoned, and those with diseases get to run anywhere they want once they cross.
They are about to use polio vaccine in NY for the first time in over 40 years. Who brought that in?
Fentanyl? It comes from China through the Mexican border.
So get your poisoned clot shot if you want to come in. Many are doing that now. I'd never get poisoned to go anywhere. I can see it on TV.