It's a time suck for some, it causes mental illness in teenage girls and is a propaganda tool now.
It's being weaponized against the users and they don't know it.
While I think that it has crossed the Maginot line of some not being able to shut it off, it is being used as a weapon against us now. It probably has for a long time. It was a political football that was kicked around when they started banning people for not thinking the same way the Silicon Valley tech moguls think.
Before the meat of this story, let's not forget that Tik Tok is also a Chinese spy tool.
Now, Chinese Companies Help CCP Manipulate Global Opinion on Social Media.
The Chinese Communist Party's (CCP) cyber-influence campaigns against Western democracies on social media have become more frequent, sophisticated, and effective in recent years, with more Chinese government agencies, such as Qi An Xin, becoming involved.
Named "Gaming Public Opinion," the report by the Australian Strategic Policy Institute (ASPI) included data collection spanning Twitter, Facebook, Reddit, Sina Weibo, and ByteDance products.
It reveals previously unreported CCP cyber-influence operations, such as one called the "Spamouflage network," in which inauthentic accounts are used to spread claims that the United States is irresponsibly conducting cyber-espionage operations against China and other countries.
"The CCP has used these cyber-enabled influence operations to seek to interfere in U.S. politics, Australian politics, and national security decisions, undermine the Quad and Japanese defence policies, and impose costs on Australian and North American rare-earth mining companies," the report said.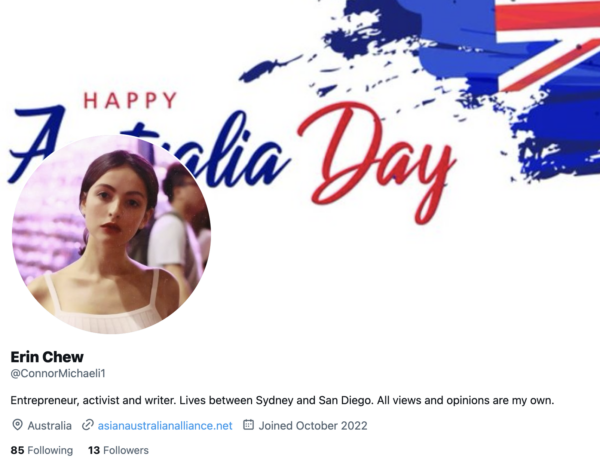 The most notable Chinese party-state agencies involved include the People's Liberation Army's Strategic Support Force, which conducts cyber operations as part of the army's political warfare; the Ministry of State Security, which conducts covert operations for state security; the Central Propaganda Department, which oversees China's domestic and foreign propaganda efforts; the Ministry of Public Security (MPS), which enforces China's internet laws; and the Cyberspace Administration of China, which regulates China's internet ecosystem.
Chinese state media outlets and Ministry of Foreign Affairs officials are also running clandestine operations that seek to amplify their own overt propaganda and influence activities.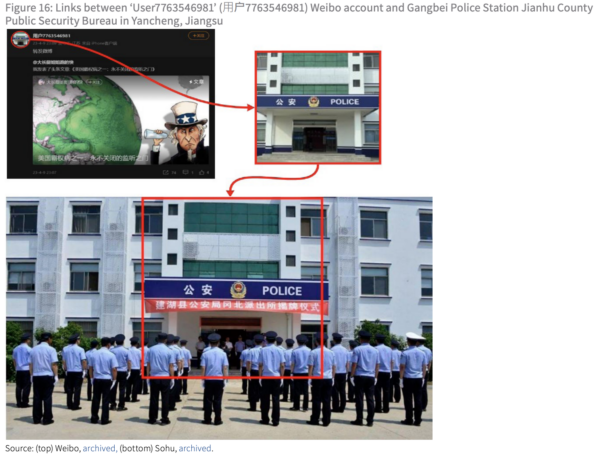 Private Chinese Companies Assisting Government Agencies
In addition, the authors found that private Chinese companies collaborate with CCP agencies in their operations.
In a recent coordinated CCP propaganda campaign named "Operation Honey Badger" (蜜獾行动) by Chinese government-linked entities, for instance, Chinese cybersecurity company Qi An Xin (奇安信) supporting the influence operation.
"We uncover new evidence to suggest that the MPS, with the support of cybersecurity company Qi An Xin, may be involved in this campaign," they wrote.
"The company has the capacity to seed disinformation about advanced persistent threats to its clients in Southeast Asia and other countries… It's deeply connected with Chinese intelligence, military, and security services and plays an important role in China's cybersecurity and state security strategies."
As of April 2023, the "Operation Honey Badger" campaign continues to attribute cyber-espionage operations to the U.S. government.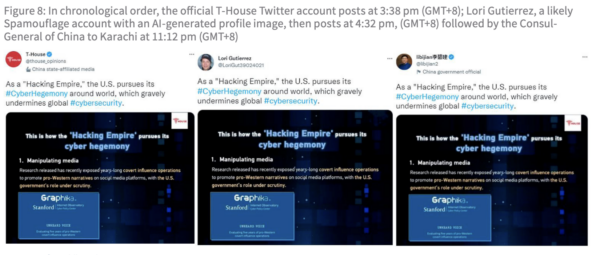 Clive Hamilton, the Australian academic who authored "Silent Invasion," said he agrees with the arguments made in the ASPI report.
Hamilton said he believes the CCP's goal of manipulating public opinion remains the same, but the way it actually does it is changing.
---
As countries such as Australia have strengthened legislation and law enforcement to counter foreign interference, it has become more difficult for Beijing to carry out on-the-ground missions in those countries. That's why underground work through networks is all the more important, he told Radio Free Asia.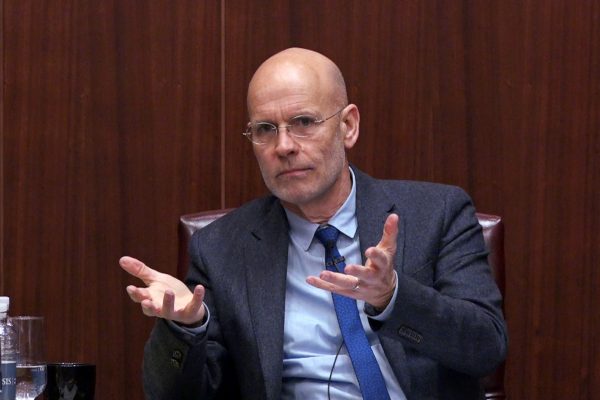 Solution: Strengthen legislation, intelligence sharing, and cooperate with social media
The authors suggest governments review foreign interference legislation and consider mandating that social media platforms disclose state-backed influence operations and other transparency reporting to increase the public's threat awareness.
In addition, they appeal to partners and allies to share more intelligence with one another on such influence operations.
"Strong open-source intelligence skills and collection capabilities are a crucial part of investigating and attributing these operations, the low classification of which should making intelligence sharing easier," they argued.
On the other hand, social media platforms are urged to remove access to those analytics for suspicious accounts breaching platform policies, making it difficult for identified malicious actors to measure the effectiveness of influence operations.