For all the carping they do about being discriminated against, how come they haven't hit the roof on all the erasing women lately? As I point out through the evidence below, feminists don't care about women. They care about promoting themselves and/or getting money. They'll wear pink pussy caps if they can hate someone like a politician, but won't fight for the actual cause.
They are quiet while companies erase them or push them aside for men, pretending to be women. I don't care what they want to be called, they still need a prostate exam and will never have ovaries or Fallopian tubes. They are straight men.
Here goes.
First there are all the men in locker rooms and competing in girls sports, and kicking their asses. Not a peep except for Riley Gaines, and they are attacking her.
Next and possibly one of the worst is the latest SI swimsuit cover. There is a man who took thousands if not hundreds of thousands from actual females when they put him on the cover. The link will take you to him in a woman's bathing suit. I don't want to have to look at it. The Swimsuit edition used to be about gorgeous females. It provided teenagers with endless one handed page turning.
As a transgender woman, Petras has become an icon in the LGBTQ+ community. She opened up to SI Swim about the "pressure" she feels to represent the trans community at times. You can watch her whole discussion about the topic by clicking here.
Petras emerged on the the scene back in 2017 when she released her first song, "I Don't Want It at All." The 30-year-old has continued to make music since then.
Next Adidas has a man in a women's pride swimsuit. Once again too ugly to post a picture, but go to the link if you want to see something you will want to forget.
Kate Spade puts men in front of women also.
Let's not forget about Bud Light and Miller Lite. I'm not even going to link to them they are so everywhere.
You'd think that Feminists cared about all females, but they don't. If you are outside of the United States or are not a liberal, you don't count.
For example, where are they are on how women are treated under Islam? Not a peep from the talking heads looking for social media followers. The truth is they don't really care unless it helps them.
Women Attacked, Violated, Disempowered, and Silenced Under Sharia
by Clare M. Lopez
The stories we bring to you this month focus on the status of women who live under Islamic Law (sharia). The Islamic Republic of Iran (IRI), the Islamic Emirate of Afghanistan, and the Islamic Republic of Pakistan are among the world's regimes under which some of the most horrific human rights abuses against women occur. Islamic Law consigns women to a second-class status under which the rights of men are accorded a superior status. Such unequal treatment derives from the Qur'an, which allows Muslim males to marry up to four women in addition to those "that your right hands possess" (i.e., sex slaves, Q 4:3) and to grant male children inheritance "equal to that of two females" (Q 4:11). In Surah 4:34, the Qur'an tells Muslim men that if they "fear disloyalty and ill conduct" from their wives, they should admonish them, refuse to share their beds, and "beat them". Muslim men are told in Q: 2:223 that "Your wives are as a tilth unto you; so approach your tilth when or how you will" (no such thing as marital rape under sharia). [Editor's Note — 'tilth' is cultivated land ready to seed.]
Regarding the requirement that women must cover their hair and wear concealing clothing, this derives directly from Surahs 28:31 and 33:59, which connect covering up with not being "molested" (i.e., raped, by Muslim men). In this spirit, the IRI is cracking down on women and girls who have been in the forefront of the uprising against the Tehran regime since the September 2022 murder by the so-called "morality police" of the young Kurdish woman, Mahsa Amini, for supposedly allowing some hair to show under her hijab.
Just to prove they don't care, a man with full dick and balls is masquerading as a sorority sister and getting a boner while ogling the girls. He's not trans. He's an Animal House or Revenge of the Nerds pervert who is scamming the system to ogle girls because he is a loser who couldn't get one the real way.
The lawsuit also alleges that 'Mr. Smith has, while watching members enter the sorority house, had an erection visible through his leggings.'
'It's a weird gut wrenching feeling that every time I leave my room I'll walk past him in the hall in whatever setting that may be.'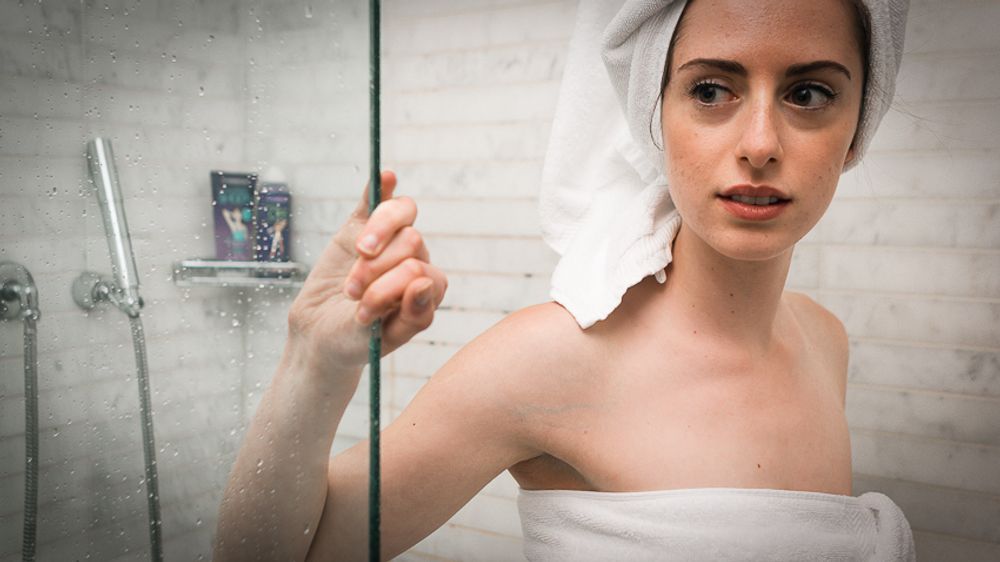 William Biagini '24 | Intern and Student Reporter
May 17, 2023, 11:23 am ET
Seven members of the University of Wyoming Kappa Kappa Gamma sorority are suing after the chapter admitted a 21-year-old biological male who identifies as female.
The lawsuit notes that the individual, who goes by the name Artemis Langford (referred to in the lawsuit as Terry Smith), is 6'2" and 260 pounds, often sits in the women's common area on the second floor and watches them for several hours without saying a word.
The group of women filed the complaint against Langford himself, as well as Kappa Kappa Gamma Fraternity base in Ohio, the organization president, and Kappa Kappa Gamma Building Co. in Wyoming.
Langford does not live at the house but often visits it and watches the women, according to the suit. However, he is currently set to move into the house in September.
The complaint details an incident in which "One sorority member walked down the hall to take a shower, wearing only a towel," and "She felt an unsettling presence, turned, and saw Mr. Smith watching her silently."
The lawsuit also alleges that "Mr. Smith has, while watching members enter the sorority house, had an erection visible through his leggings." Langford reportedly makes no attempts to appear feminine but simply identifies using "she/her" pronouns.
On May 15, the women made an appearance on the Megyn Kelly show to talk about the issue. One of the women, named Jaylyn, said that "It's a weird, gut-wrenching feeling that every time I leave my room, I'll walk past him in the hall in whatever setting that may be. And it's never a pleasant encounter and that's the scary part. This just goes to show that we need women's spaces for that reason. Our house is our home."
[RELATED: UT Austin tells students to use 'wimmin' instead of the word 'women'] =
The women also said that several members have already left the sorority.
Langford's personal Instagram page features only five posts—four of which are photos of women's feet. Some of the accompanying captions read: "This young girl has perfect feet" and "I've always had a mild foot fetish."
Campus Reform reported in October when Langford was first admitted to the sorority—making it the first at the university to induct a transgender person.
Campus Reform made its best attempts to contact the relevant parties for comment. This article will be updated accordingly.